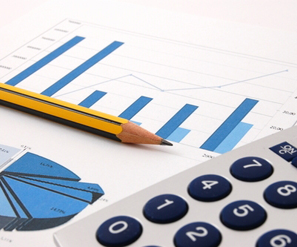 Privacy Policy
This policy (together with our Terms & Conditions sets out the basis on which any personal data we collect from you, or that you provide to us, will be processed by us. Please read the following carefully to understand our views and practices regarding your personal data and how we will treat it.
Use of this website by you constitutes acceptance by you of this privacy policy ("Privacy Policy"). If you do not wish to accept this Privacy Policy, please leave this website immediately.
The purpose of this Privacy Policy is:
to assure you that we recognise and fully respect the privacy and personal data of the visitors to this website; and
to explain what personal information we collect from this website and how we ensure its best protection.
This Privacy Policy covers information which is collected by Gill & Co Accountants from the website.
Data protection
Gill & Co Accountants complies with the Data Protection Act 1998 (the "Act"). For the purposes of the Act, Gill & Co Accountants is the data controller and sole owner of the personal data collected on the website.
Gill & Co Accountants does not sell, share or transfer this information except as set out in this Privacy Policy.
We use up-to-date industry procedures to keep personal data as safe and secure as possible and to protect against loss, unauthorised disclosure or access. Unfortunately, the transmission of information via the internet is not completely secure. Although we will do our best to protect your personal data, we cannot guarantee the security of your data transmitted to the website; any transmission is at your own risk. Once we have received your information, we will use strict procedures and security features to try to prevent unauthorised access.
The Act gives you the right to access details that we hold about you. Your right of access can be exercised in accordance with the Act. A small fee may be payable in respect of any access request.
Information we may collect from you
When you register, you are responsible for protecting your password and user name and must not share them with or disclose them to anyone else.
When you register, the basic personal information about you which we may collect and process is:
your name;
your contact details; address and telephone numbers;
your e-mail address;
information about your legal problem.
We may also collect and process information provided by you at the time of posting material to the website, as well as details of your visit to the website (including, but not limited to, traffic data, location data, weblogs and other communication data), and the resources that you use. Further, if you contact us, we may also keep a record of that correspondence.
Uses made of the information
We may use information held about you in the following ways:
to ensure that content from the website is presented in the most effective manner for you and for your computer;
to provide you with information, products or services that you request from us or which we feel may interest you, where you have consented to be contacted for such purposes; and
to notify you about changes to our service.
We may also use your data for the purposes of advertising, marketing and public relations, so as to provide you with information about goods and services which may be of interest to you and we may contact you about these by post or telephone. If you do not want us to use your data in this way, please email info@gill-co.com
Changing the information we hold about you
If you would like to change the registration information we hold about you or want to it to be removed from our registration database, you may do so by returning to the personalisation area of the service for which you have registered and changing or removing your details as you wish.
Third Parties
We do not at present forward the information collected about you to any third parties except where required by law to do so or in order to enforce our Terms & Conditions. However, we reserve the right to change this position at any time.
If Gill & Co Accountants chooses to employ the services of a third party it will inform you, but the change will only apply in relation to information which we collect from you after we have informed you of the change. We will not disclose any information we have already collected about you without your consent, other than where required to do so by law or in order to enforce or apply our Terms & Conditions.
At all times, Gill & Co Accountants will control and be responsible for the use of your personal information.
Cookies
When you visit the website, we issue a "cookie" to your computer. This is a small program containing a unique code that allows us to identify your computer. The cookie is used to note the different areas of our website service which have recently been accessed through your computer.
Information collected in this way is used to develop and manage our online services by, for example, storing information about your preferences, so as to enable us to customise the website according to your individual interests. The cookie alone contains no information which can identify you personally. However, when you register on the website, the cookie will be combined with the personal information that you have provided as part of your registration. If you wish, you are able to set up your computer to refuse to accept cookies. However, if you do so, you may be unable to access certain parts of the website.
Changes to Privacy Policy
The internet and data privacy best practice are both developing. We therefore reserve the right to revise this Privacy Policy at any time. If this Privacy Policy changes in any way, we will place an updated version on this page. Regularly reviewing this page ensures you are always aware of what information we collect, how we use it and under what circumstances, if any, we will share it with other parties.
Consent
By using the website, you consent to the collection and use of your personal information in the manner set out above.
You have the right to ask us not to process your personal data for marketing purposes. We will usually inform you (before collecting your data) if we intend to use your data for such purposes or if we intend to disclose your information to any third party for such purposes. You can exercise your right to prevent such processing at any time by contacting us at info@gill-co.com.
The website may, from time to time, contain links to and from the websites of our partner networks, advertisers and affiliates. If you follow a link to any of these websites, please note that these websites have their own privacy policies and that we do not accept any responsibility or liability for these policies. Please check these policies before you submit any personal data to these websites.
Gill & Co Accountants strives to make its web information accessible to people with disabilities in keeping with the Disability Discrimination Act 1995.
Technical standards
We intend to produce the website to conform with international Web Content Accessibility Guidelines.
If you require any of our information in another format, or help finding a document, please contact us.
Questions, comments and requests regarding this Privacy Policy are welcomed and should be addressed to info@gill-co.com.